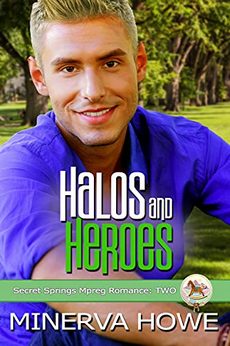 Saul Buttons never thought he would get to come home to Secret Springs, Colorado. When he left, he was pregnant and running away from a terrible situation. But now he's back, and with a little help, he's hoping to open his Little Angels daycare and find a new life for him and his son, Tony.
Police chief Mark never knew why Saul left Secret Springs so suddenly after just a few dates with him, but he's never gotten over Saul, and is happy to see Saul back. He's hoping to get a second chance to woo Saul into his life, but when he learns Saul has been hurt before, he knows he has to move slowly.
Saul knows he can trust Mark not to hurt him, but he's not sure he can handle dating a cop. He needs to know someone will be there for him and Tony. Mark wants the kind of life Saul can offer, but can he learn to let go of some of the demands his job makes on his time? Saul and Mark both have to learn how to get their lives mesh in order to find the love they both need so much.
Published:
August 24, 2021
Publisher:
Editors:
Cover Artists:
Genres: