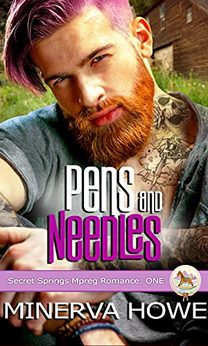 Tattoo artist Lukas lands in Secret Springs looking for a fresh start, a place to open a shop of his own and build a steady clientele. What he doesn't expect is to meet sweet and surprisingly spicy local librarian Tim and immediately fall for the amazing man right off the bat.
Secret Springs native Tim thinks he's pretty boring. He's a librarian with cats and a Craftsman style bungalow in a small town, after all. But he has a few deeper desires, and Lucas brings out all of them. The two of them find they have a lot in common, a lot of chemistry, and a lot of the same wants and needs.
But Tim has made some enemies in town politics, and a bunch of folks don't want Lukas coming to town and changing things, bringing his friends with him. Can Lukas and Tim navigate family, small town politics, and possibly a pregnancy for Tim without losing everything the hold dear?
Published:
May 25, 2021
Publisher:
Editors:
Cover Artists:
Genres: