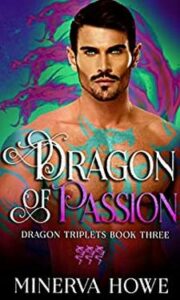 When dragon shifter Nikolas Petrov finally gives in and lets his family hire him a personal assistant, he has no intention of bringing in someone he might care about. He needs someone efficient, hard-working, and unobtrusive. Too bad what he gets is Daniel.
Daniel can work his butt off, and he knows he's just what grumpy alpha Nik needs. He organizes Nik within an inch of his life, and when Daniel needs help, Nik knows he can't just leave Daniel in a bad situation. The two of them become closer and closer, but danger rears its head, threatening their whole family. Can they pull together to keep everyone safe?
This is a non-mpreg dragon shifter romance with knotting.