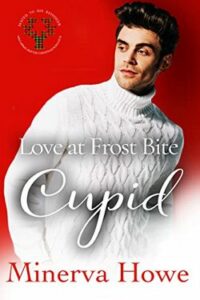 Matchmaker and reindeer shifter Cupid is used to being able to set up even the most difficult client. So when three dates go wrong for a Mr. Remy Shannon, even in Christmas town where little goes poorly, he decides to take matters into his own hands.
Remy doesn't want to waste time dating when he knows he's looking for a true mate. He's an unusual shifter who needs someone who can handle him, so he's not willing to play nice social games. But Cupid is right up his alley, and Remy is willing to go the distance to woo him.
When a night of unexpected passion leads to a big surprise for Cupid, he and Remy have to find enough common ground to decide if they're going to work to appreciate all the gifts that have come their way, or if they're going to let their joy fade away with the holiday season.
This is a holiday shifter mpreg romance with lot of glitter and a happy ending!