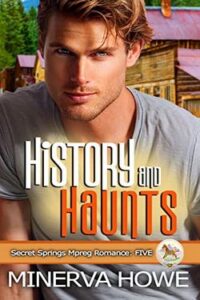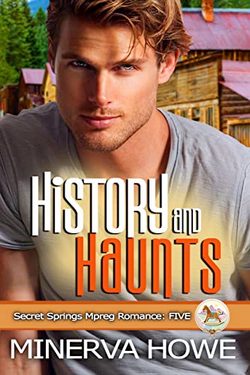 Secret Springs historical society manager Hank Vargas has two passions: history and hauntings. By day he's a mild-mannered historian. By night he hunts ghosts in old buildings and antique hotels. So when all his friends start pairing off, getting married and having babies, Hank throws himself into podcasts and videos of his paranormal investigations as well as scholarly articles about the history of Secret Springs. Soon enough, though, Hank finds out that being a minor local celebrity can have its drawbacks, and one of those is ghost debunker Elliot Graham.
Elliot Graham works for a scientific journal, traveling the world and debunking urban legends and ghost stories. A certain Hank Vargas seems like a prime target, especially since the guy appears to think he's an actual historian as well as a spirit chaser. What Elliot doesn't expect from Secret Springs is how charming the place is, and how interesting he finds Hank. In a very personal way.
When the weather and the ghosts of Secret Springs start giving them more than they bargain for, Hank and Elliot have to put aside their differences and solve a century old mystery. Can they build something lasting together at the same time?