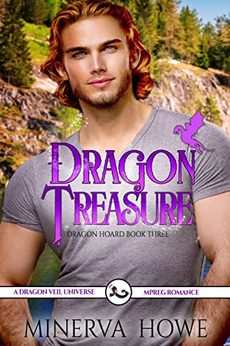 Dragon shifter Tyson has been hearing a distant call for months now, a lonely cry that he hopes is his mate. All he has to do is find out where it's coming from. When the mournful voice screams for help, Tyson leaves his home and his brothers in the mountains of Colorado to rescue Myc, another dragon who's in a terrible and dangerous situation. Nursing Myc and his niece and twin nephews back to health, Tyson knows he's found what he's looking for, but he doesn't want to push. He's waited this long. He can wait until Myc is ready to mate with him.
Myc knows Tyson is the one for him, but he's lost his home and his family, and he's not sure he knows how to convince Tyson he's not shy or fragile. He also knows he's added three more kids to Tyson's rapidly growing family, and he's afraid to ask Tyson to mate with him and have more.
Tyson and Myc have to fight the past, their own fears, and their deep, stubborn notions of what's right to come together with the kind of love they both know they can make.
Published:
April 6, 2021
Editors:
Cover Artists:
Genres: