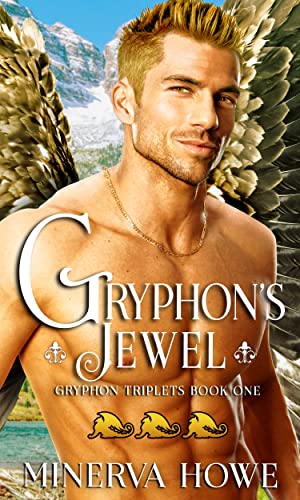 When he's on the road during a terrible thunderstorm, gryphon shifter Quint Casteel comes across something completely unexpected. He's never seen a gryphon like the one illuminated by lightning and soaked by the rain, and when he tries to help the shifter, he ends up with a very bedraggled and beautiful man in his arms.
Max isn't just a gryphon, he's a brontegriff, which is a mix of a thunderbird and a gryphon. His thunderbird mother has kept him close to her nest in the deep southwest, but when a hard thunderstorm calls him to ride it, Max ends up near Aspen in Quint's territory. And in his circle of protection.
Quint knows that Max is meant to be his mate, but will their families agree, or will another kind of storm drive the two of them apart?