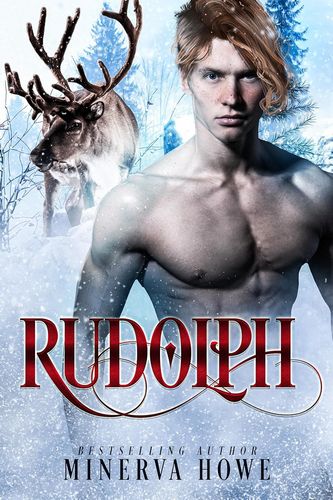 Jameson Rudolph is not the red-nosed reindeer, thank you. He's a flight trainer for Santa's reindeer, and he's tired of all the reindeer games the new recruits are up to this year. So when he gets a notice that it's time for a mandatory vacation, he decides to hit the road and go off the grid for some relaxation. His fellow reindeer seem to want to go somewhere warm, but not Jameson. He wants to go somewhere cold that doesn't have twinkly lights and perfectly manicured candy cane trees…
Roe deer shifter Magnus loves his home in the Scottish Highlands, and he keeps it by renting out the antique cottage on his property as a vacation home to other shifters. Every so often it gets awkward when a predator thinks he might be tasty, but he's a roebuck who can take care of himself despite his small size. When he delivers muffins to Jameson Rudolph, though, it's more than awkward. It's hot as heck, and Mags decides to see if James is interested in a little holiday fling. But when it turns to more, will they be able to handle it?
Rudolph is the ninth book in the multi-author M/M Shifter Mpreg Christmas romance series Mated at the North Pole, featuring Santa's reindeer, who find their mates while on a mandatory vacation. Rudolph features a grumpy sunshine pair with a smaller studly mate and a larger pregnant partner.