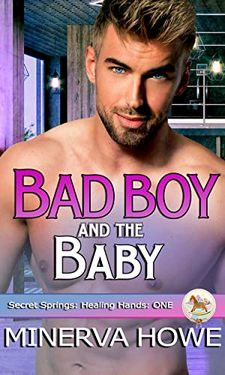 Gym owner Ben Tallent is a self-described closet bad boy. He doesn't date anyone in Secret Springs, because what if it gets weird after they break up and have to see each other all the time. But when a colleague sets him up on a blind date, he decides what the heck? Why not give it a shot?
After a disastrous blind date, baby expert Raven Valenciaga decides he's right not to go out with anyone in his small town. Then he meets Ben again in a very different situation, and their chemistry is undeniable.
They burn bright right away, but when life starts to get in the way of their time together, Ben and Raven struggle to find time for each other while they take care of everyone else. Can they make it work, or will the bad boy lose his chance to be happy with his lover and their baby?